The Gates Review: "Repercussions"
at . Comments
Last night on The Gates, Nick had to cope with learning that vampires do exist! For someone who seems to be very straight edge and "normal" - Nick really didn't have the type of reaction that I expected from him! I seemed to be yearning for him to lose his mind or at the very least get a little spooked.
I think that is the biggest problem with Vampire shows/movies these days. There's no reaction upon hearing that the undead do exist. Whatever happened to the scared/shocked reactions like Christian Slater a la Interview with the Vampire? Now, when he realized that Brad Pitt was a vampire - he kinda bugged out for a second. That's the type of reaction I was looking for!
In any case, Nick not only handled this absurd new quite well, but he showed us a darker side to his gleaming good cop persona. He decided for his sake it would be best to make a deal with the devil....err vampire. How this new formed partnership will work out remains to be seen, but something tells me that they won't be the best of friends. What do you think? Will this turn into a bromance?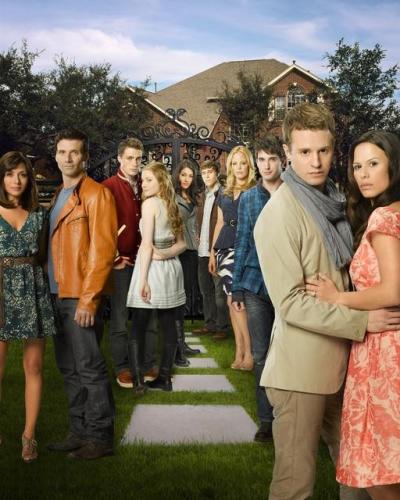 "Repercussions" also brought in a new character to the Gates. Frank Buckley is a very powerful stock broker and ex-husband of Devon. What we learned about him is that he has a safe filled with dirt on pretty much everyone inside the Gates. What do you think he will do with all this information? I'm sure he will play a pivotal role in unearthing all the mysteries that surrounds everyone.
Andie now knows the truth about how her mother really died and what she really is. I doubt this will stop her from seeing Charlie. He was pretty persistent and I don't think he's going to give up that easily. My best bet would be that Andie will lack the strength to stay away from him and these two will get it on! Whether or not Charlie survives is a whole other story.
The werewolves weren't really involved in this week's episode which was pretty surprising to me. The one problem the writers have would be juggling all the different storylines. I feel slightly disappointed because after so many weeks on the air and still not much has happened.
We still don't know why the old Chief was murdered - or why Leigh is so determined to keep the jewelry box close by. There seems to be a lot of loose ends that the writers would rather jump to another storyline than tie up. Hopefully, next week we will get a couple answers before we learn of another new character.
What did you think of this week's episode? Will you continue to tune in?
Follow the jump to read a few of The Gates quotes:
Charlie: You don't look sick - you look perfect. | permalink
Devon: Divorce - thank you. You were always so predictable. | permalink
Nick: We make choices we have to live with - it's part of the job. | permalink
Claire: Dylan.
Dylan: I need to talk to you.
Claire: What about.
Dylan: I killed someone. | permalink
Claire: Remember you can be very persuasive when you want to be. | permalink
Devon: You fell in love, that's not you're fault - that's chemistry. | permalink
Dylan: There is no body - I've disposed of it. | permalink