Spoiler alert: Artie survives the explosion that enveloped him to conclude season one of Warehouse 13.
Sorry if that ruins anything for viewers, but did you really expect this character to be killed off?
Returning for its second season tonight, SyFy's top-rated series delves right into the sort of strange action that helps it stand out from other mismatched buddy cop shows on television.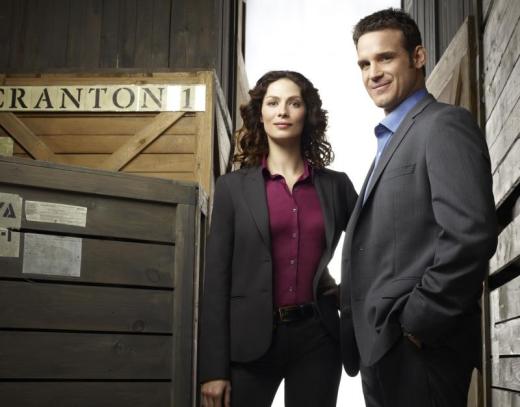 We've seen countless on-screen duos engage in witty, flirty banter and fight off sexual tension as they solve cases each week. But Warehouse 13 places its pairing (Pete and Myka) within a world of mystery and science-fiction.
Its at its best when it focuses on those latter elements and only occasionally touches on the somewhat tiresome concept of bickering/flirtatious partners.
That's where the show picks up tonight, as Pete and Myka chase down the female reincarnation of H.G. Wells. Sounds confusing and outlandish. Also sounds like something we're excited to watch.
Return to TV Fanatic first thing tomorrow morning for a detailed review of the season two premiere!
Matt Richenthal is the Editor in Chief of TV Fanatic. Follow him on Twitter and on Google+.