Courtney Ford is coming to The Vampire Diaries.
The former Dexter star will recur on season two as Vanessa Monroe, a Duke University graduate student who assists Alaric and Damon with Isobel's research.
As you might expect, this character has a "conflict," Ford tells E! News.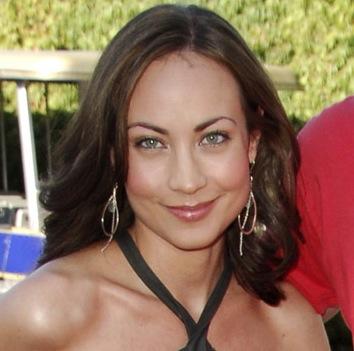 "She studies all this wonderful mythology and folklore, but half of her is a complete skeptic. Half of her is a believer, and half of her is a skeptic, and she goes back and forth. It's a big conflict for her," said the actress.
Ford also made it pretty clear Vanessa would hook up with a male character on the show, but quickly added: "I want to tell you so much, but I can't. They'll kill me if I reveal too much!"
Honestly, this is The Vampire Diaries. They'll probably kill you anyway.
Matt Richenthal is the Editor in Chief of TV Fanatic. Follow him on Twitter and on Google+.