Among the many surprising developments in the sixth season finale of Grey's Anatomy this May was Alex calling the name of Izzie, not Lexie, while battling for his life.
The message was clear. Despite controversial Emmy winner Katherine Heigl's exit last spring, her character's arc - and her marriage to Alex - is still far from over.
Will we find a resolution this year?
Grey's Anatomy creator Shonda Rhimes says that while Alex still mourns her, finding closure for him is one of her top priorities as she heads into Season Seven.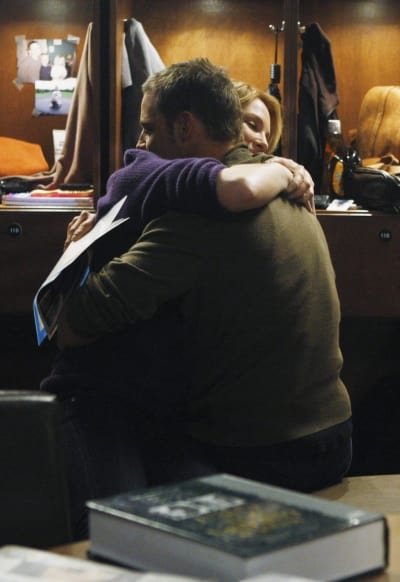 [Photo: ABC]
"We're talking about it [in the writers' room] obsessively and trying to figure it out," Shonda says. "We're going to approach it pretty carefully. I want however we deal with Alex growing up and moving on and moving past that relationship to feel authentic."
"Not to feel like something that's patched together."
That's a tall order, considering the haphazard way in which Izzie was on death's door, survived, left, returned and bolted again in under a year. But Shonda is optimistic.
One thing she says is that the story line will not take "the expected form." Hmm ... What could be more unexpected than a reappearance by Katherine Heigl herself?
Despite her obvious misgivings about the show, she's on record saying she'd "love to come back" at some point. Of that possibility, Rhimes says only "I don't know."
Can Grey's Anatomy really wrap up the Alex/Izzie romance without Heigl? Do you even care at this point? Discuss below with your opinions and hopes.
Steve Marsi is the Managing Editor of TV Fanatic. Follow him on Google+ or email him here.