Kourtney and Khloe Take Miami Review: "It's My Life"
Leigh Raines at .
"Mommy's gonna take a pretend bath, but she's really gonna use a vibrator." - Khloe
Forget Scott, Kourtney's true other half is back in Miami. Khloe Kardashiam Odom has returned to Miami with reinforcements - mom Kris is making an appearance as well.
Again, we ask why Kourtney and Khloe Take Miami is even a separate show. Whatever.
Kris brings along little sisters Kendall and Kylie Jenner, who are turning into mini versions of their famous older sibs, even if they aren't old enough to get driver's licenses.
They run around the apartment squealing as Kris settles in to take care of business - telling her daughter what a mess her baby daddy is. There's a shocker for sure.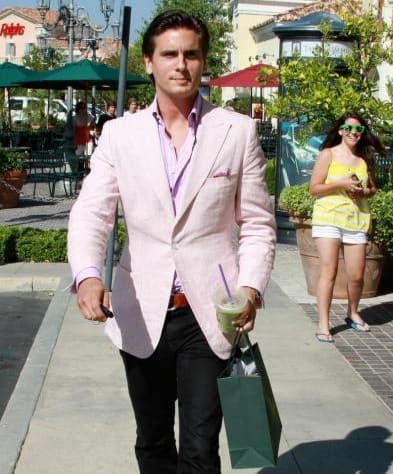 Scott Disick has issues. He's working on them, though, supposedly.
This is the first time we've really seen Kourtney admit that she knows Scott is sick. As in, he is a sick ba$tard! We also get to see Scott in therapy, attempting to confront his issues.
Kourtney assures Kris she is handling everything, but Kris takes things into her own hands, visiting Scott at the hotel where he's staying, and helpfully offering treatment brochures.
Scott tosses them out the window the second she leaves.
The wise producer Khloe offers Kris some sage advice - that the more she interferes, the worse she will make the situation. Kourtney is old enough to fight her own battles. Go girl!
That was about it for excitement in this episode.
When they roll up to the Dash the paparazzi are waiting. Kourtney wants Khloe to fire one of the workers over a shoplifting incident. Khloe feels awkward, but it's fine in the end.