The eighth season of NCIS is approaching and with the entire cast re-signed this offseason, attention has turned to what we can expect from TV's top drama come fall.
First up, expect an old score to be settled.
"We've got a few old scores to settle – primarily with Ziva's dad, Eli David, played by the brilliant Michael Nouri," Rocky Carroll (Director Vance) told Fancast recently.
Another familiar face from Season 7 will be back as well. "We're also going to have a visit from Mr. Robert Wagner, who plays DiNozzo's father, so look forward to that."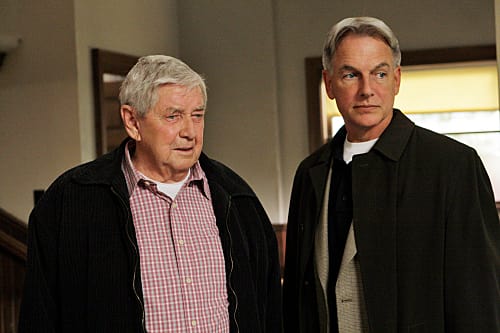 Ralph Waite plays the father of Mark Harmon's Gibbs to perfection.
Speaking of fathers, the fate of Gibbs' old man is in jeopardy after the events of May's season ending "Rule Fifty-One." Will the elder Gibbs escape Reynosa's grasp?
Asked that question, executive producer Shane Brennan thought for a long moment about Ralph Waite's character, but ultimately offered this: "Gibbs is his father's son."
Thoughts and theories on what that means are welcomed below.
Brennan also says the new season will include a look back at how some of the characters - possibly longtime NCIS veterans Tony and Abby - came to join the team.
The new season gets underway on September 21. What do you make of the teases above, and what are you hoping will take place in Season Eight of NCIS? Discuss!
Steve Marsi is the Managing Editor of TV Fanatic. Follow him on Google+ or email him here.