Thank goodness Cathy finally told someone she had cancer this week.
Well, Marlene figured it out due to her dog's senses (did anyone else know canines can sniff out that disease?), but, either way, this development makes me happy. Cathy's refusal to open up to Paul or anyone close to her was starting to get old and repetitive.
She was forced to confront her diagnosis often through "There's No C In Team," however; first, with the cancer support group (whose support she did not want), and then with Marlene at the end of the episode.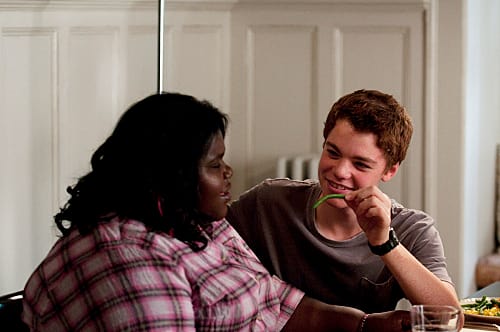 It was a needed storyline on the show. How long can Cathy go around acting so strangely without someone calling her out on it and asking if there's really something wrong?
During her bitter speech directed at the group members, though, we saw how this illness is truly affecting Cathy. She may act as if it's a ticket to freedom and the kind of selfish behavior she refrained from for so many years... but she knows it's just a death sentence. It means she won't meet her grandchildren or see her son get married.
For that reason, I was hoping Cathy would reveal the truth to Paul during his sweet, re-proposal on that recreated beach. But she couldn't bring herself to do so, either because she's afraid that he's too immature to handle the news; or she's actually thinking of her loved ones and doesn't want to burden them with it.
As frustrating as Cathy's secrecy may be at times, I was pleased with the progress we made this week, delving deeper into her cancer-afflicted psyche. As for the most humorous momenst:
Someone finds Sean attractive?!?
Adam and Andrea play off each other very well. They have little in common, except a mutual disdain for Cathy's intrusion in their lives.
"You know, you can't hate black people, right?" "I don't. I just need to get angry sometimes." Funny and profound.
And, from Andrea: "What are those tiny hot dogs? You white folks eat some crazy ass food."
What did you think of the episode?
Matt Richenthal is the Editor in Chief of TV Fanatic. Follow him on Twitter and on Google+.