Perhaps best known for his recurring role on Weeds, Guillermo Diaz also played a key part on Mercy and has guest-starred on Royal Pains and Criminal Minds, among other shows.
The actor will come aboard new ABC series No Ordinary Family - watch a preview HERE! - this fall as a detective and talks about the character in an exclusive interview with TV Fanatic. We thank him for his time...
Talk about your role on No Ordinary Family.
I play detective Luis Cordero. He's a kind of a stressed out, overworked guy; a bad attitude type. He also works closely in the station with Jim Powell (Michael Chiklis). We just finished shooting my first episode, which is the show's fourth.
Were you familiar with any of your co-stars' work before landing this part, such as The Shield (Chiklis) or Dexter (Julie Benz)?
I actually worked with Chiklis years ago on The Shield where I played a dude named Garza. He was part of a Mexican gang and was up to no good. I remember shooting a scene where I'm running from Chiklis and he catches me and kicks me from behind in the nuts - and actually did by accident. Ouch! He was actually so great to work with.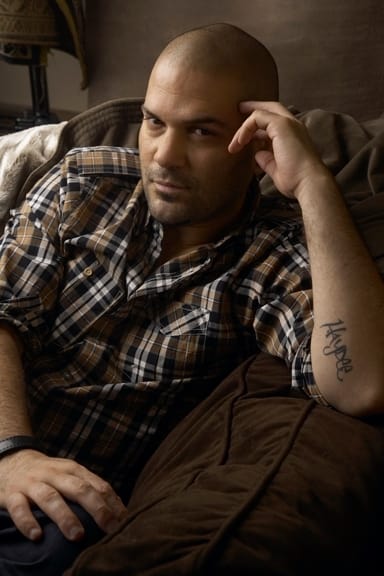 Do you have any scenes with another former Weeds star, Romany Malco?
I actually do have a few scenes with him. It was really sweet, finally getting to work w/him. He's so freaking funny and talented.
What was your reaction when Mercy was canceled?
I was pretty upset. I loved playing Angel and working with all those talented actors like Margo Martindale and Jamie Lee Kirchner, etc. It was great being back in New York, my hometown, and shooting in New Jersey. It was an amazing experience.
You've starred on TV and in movies. Do you have a preference?
I gotta say I started acting in movies and didn't do TV for awhile. My first TV experience was on Law & Order with Jerry Orbach; then, shortly after I did ER and Touched By An Angel and some other groundbreaking shows. I've been pretty lucky. I couldn't be more grateful and humble. Also, the Mercy DVD just hit the stores.
What other projects do you have coming up?
I just finished shooting the feature film Without Men with Christian Slater and Eva Longoria Parker.
Matt Richenthal is the Editor in Chief of TV Fanatic. Follow him on Twitter and on Google+.