Life Unexpected returns for its second season tomorrow night.
What does the future hold for Lux? How will she react to the marriage of Cate and Ryan? Star Brittany Robertson answered these questions and more in an exclusive interview with TV Fanatic...
How does the Lux from this upcoming season differ from the Lux last season?
She's definitely settled into her own this season. She's feeling out the family dynamic of Cate and Ryan and also her relationship with Baze. They definitely established each relationship in their own way and she's able to become sort of a normal 16-year old kid and deal with her own issues. As a 16-year old, it's just living a life of being in school, relationships and that whole thing as opposed to constantly battling her parents and fighting the love basically.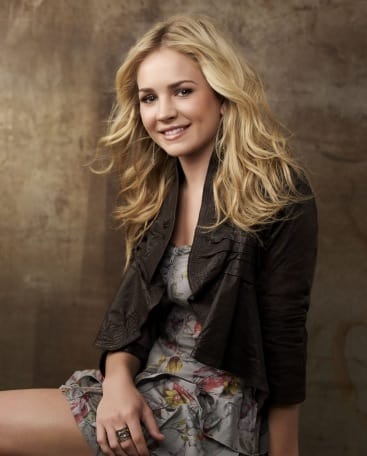 Would you say Lux is more mature than most girls her age because she's kind of had to grow up?
I'd say so. I think she's probably a lot more experienced with certain situations than the average 16-year old. But in some ways she's still pretty immature and there's a lot of things she hasn't experienced because of having to grow up so fast. I think that there's two sides to it that way.
Was it easy to look at Shiri and Kris as your parents when filming?
It's strange to have people as your peers be your parents, but I think that's the point of the show as well. They were so young when they had Lux and the situation of being parents to a grown child, it's sort of bizarre. I think the off-set relationships balance the on-set relationships.
Do you feel any responsibility playing the role of a life that so many children live with?
Totally. I don't think I understood the gravity of it until after I started getting input from people who watched the show and had been through similar experiences or were dealing with it currently, and so I was lucky in the beginning because I didn't understand, since it's such a foreign concept to me personally, the gravity of it until after the fact. It didn't effect me until the end. You try and do the best you can to be able to reach out to people that you wouldn't be able to touch otherwise.
Any spoilers for this upcoming season?
The relationship with Bug that starts to get real serious very quickly and some new guys that come back into the picture for me. There's Tasha who comes back and she creates drama. There's a storyline with my past, we had to keep that tied in. With my parents, they're definitely going through some changes. There's a lot of stuff going on with the bar, with Cate at the radio station and her position there, so there's a lot going on.