The fourth episode of Hellcats proved why The CW has already ordered more episodes of the freshman series.
Titled "Nobody Loves Me But My Mother," provided everything I was looking for from the show: relationship drama, cheerleading practice and a lack of focus on the adult love triangle.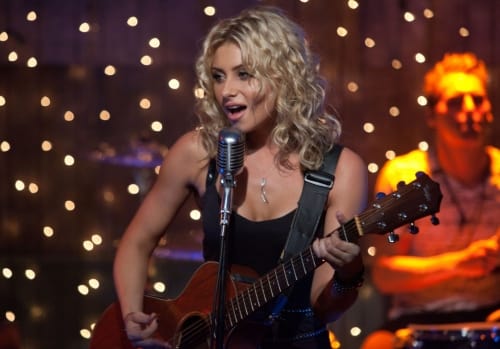 I couldn't be more pleased with the Dan/Savannah situation. I wasn't sure how this relationship was going to play out and I was nervous that it was going to be really cheesy. Yet tonight's episode gave us just the opposite. Savannah really broke out of her shell and stepped up to both her family and Dan.
I was glad that Savannah finally confronted her mother, too. I can completely understand why she broke away to go to Lancer instead of staying at Memphis Christian. Living in that family situation could not be easy, as her mother made me tense just watching.
Dan and Savannah becoming exclusive was a great part of this episode. I really enjoy these two as a couple and can't wait to see what comes of this relationship.
So since the first episode, Alice has been one of my least favorite characters. Tonight, she jumped to the top of my list. She acts like a child with her petty games and now her craziness. I understand her and Lewis have a history, but I am hoping that they do not get back together. I really would like to see some progress with him and Marti and hope Alice drops out of this triangle sooner rather than later.
The open mic night was a great way to showcase the talent of Marti (Alyson Michalka). I have heard other samples of her singing and playing, and she's great. I had been wondering if there was going to be singing thrown in for Michalka or Ashley Tisdale because they both have musical backgrounds. Glad to see it take place here. On a side note for anyone who enjoys Michalka's music: check out a movie called Bandslam where you can really see her skills.
The event also provided us with some witty banter between Wanda and Marti, which has proved to be funny every episode so far.
This episode also let us have a glimpse at some actual cheerleading, which I couldn't be more happy about. I get excited seeing the squads practice and am truly impressed with the hard work and ability each time I see it. I am definitely looking forward to the bid video and regionals.