One Tree Hill Review: "The Space in Between"

Dan Forcella at .
Still?
That was my reaction when I started watching this week's episode of One Tree Hill, "The Space In Between."  As in: you are still doing the out of body ghost thing?  You are really gonna to put me through a third straight hour of this?
Seeing that Clay made it out of his coma by episode's end, I feel that I am free to hammer this mechanism for a second time before it is sent to pasture.  As if last week's debacle wasn't bad enough, OTH decided to up the ante this week, having Clay run into random ghosts in the middle of the hospital.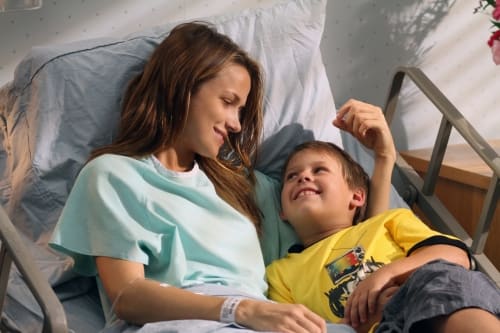 It was without a doubt a terrible act of story telling, but if it was the only way they could introduce Edwin Hodge as Will then I am officially kind of sold on the premise.
This guest star was actually my favorite part of the episode.  Will's advice was great and his singing of the Limbo was song was better.  The only problem was that he died, while Clay lived.
I've said it before and I'll say it again: Clay and Quinn are pretty useless.  I don't have an emotional attachment to them, and that's not only because they haven't been around very long.  I'm not taking anything away from Shantel VanSanten, whose character had a touching monologue in an attempt to wake up Clay, but it didn't hit home at all.
Before things get better, I'm afraid they get worse.  Mouth has never been an interesting character.  How he got in front of the camera in the sports broadcasting business is insane.  Now he thinks people are going to want to listen to his ridiculously boring podcast?  There's a reason you have less than 50 hits my friend.  And the awkward moments between him and Millicent?  Even worse.
On to the good news: Victoria is going to prison! It was very sweet that Mrs. Davis took the fall for this whole financial fraud business.  Then again, since it was all her fault, I don't see why we should be at all impressed.  Her not taking the blame for this would be worse than deserting your kid and expecting her to fend for herself when she's 16 years old. Oh, Victoria did that?  Well then okay, we can commend her for this.
And the most enjoyable dynamic of the ep for the second straight week was... Jamie and Julian!  This time with the nice added flavor of Brooke.  Now that Clay and Quinn are going to be out of the hospital, I'm going to miss all of this Jamie/Julian bonding.  Brooke was also great with the kid, and like Jamie said, they're "going to make great parents some day."  I'd love to see something go right for these two, and have Brooke get pregnant (some how, some way).
So after Nathan struggled with whether or not to give Clay his kidney, he found out he wasn't a match.  And then who would have guessed it, Clay suddenly gets better.  Our good friend Will passes on and apparently we are to assume that his kidney went to Clay and that's why he woke up.  That was a bit fast, no?
Now we move forward, and hopefully out of the hospital for a while. But what is in store for Nathan and his career now that we know he has major back problems.  That doctor visit from before was as serious as we thought, but will he still be able to play for the Bobcats?
Other Thoughts:
Third straight week of an episode beginning with Haley's "Dear Lucas." I hope this happens all the time.
The opening theme song was performed by Patrick Stump of Fall Out Boy this week.  I wasn't a fan of this version.
No Chase, Alex or Mia?  I knew this was going on the back burner.  Hopefully they're back in the fold next week.
As always, we've updated our section of One Tree Hill quotes. Check it out now!
Dan Forcella is a TV Fanatic Staff Writer. Follow him on Twitter.