Rachel Nichols has signed on for a multi-episode story arc on Criminal Minds later this season. Might she be a permanent replacement for A.J. Cook, who bids farewell this evening?
It doesn't look like it. Criminal Minds had planned to add a new female regular cast member in the wake of the Cook's departure. That still may be true, but it won't be Rachel.
The character Nichols will play, FBI cadet Ashley Seager, was originally envisioned as a new regular, but that changed, and Nichols will now appear in three episodes, reports say.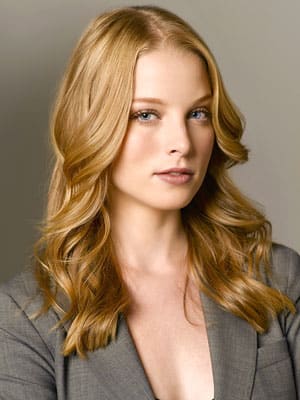 Rachel Nichols of Star Trek and Alias fame.
The premise for her arrival? Seager is invited by Hotch (Thomas Gibson) to consult on a case after learning her family history will bring a unique insight into the mind of a serial killer.
It will be interesting to see how the show handles JJ's exit and who fills the void left by her departure. Will Morgan be developed more, for example, or will a newcomer be cast?
In any case, Cook will be missed. She was terrific in last week's season premiere, and this evening's episode, fittingly titled "J.J.," looks like it will be a powerful one as well.
Steve Marsi is the Managing Editor of TV Fanatic. Follow him on Google+ or email him here.