Ready to go camping, Life Unexpected fans?
The CW returns with a new episode on November 2 and it will find Cate, Ryan, Baze and Math all chaperoning a school trip with Lux and her friends. What could possibly go wrong on that adventure, right?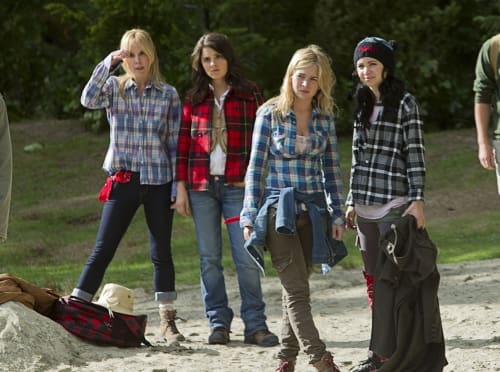 With no new episode to enjoy on Tuesday, fans can take extra time to relive this week's installment. Check out the latest Life Unexpected music and quotes from "Honeymoon Interrupted" and then get an early look at "Camp Grounded" below.
[video url="http://www.tvfanatic.com/videos/camp-grounded-promo/" title="Camp Grounded Promo"] [/video]
Matt Richenthal is the Editor in Chief of TV Fanatic. Follow him on Twitter and on Google+.