We heard her voice a couple weeks ago, but when will viewers of The Office actually see Amy Ryan return as Michael's one true love, Holly Flax? We now have the answer.
The character will return on the show's one-hour long Christmas episode, scheduled to air on December 9. The installment will be written by Mindy Kalling and directed by Rainn Wilson.
"Holly's in a serious relationship back in Nashua, so she's not thrilled to be back," teased executive producer Paul Lieberstein. "But Michael's not a guy who gives up easily."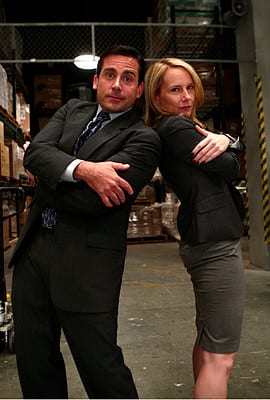 Steve Carell, of course, is exiting the show at the end of this season. Many fans figure his departure will tie in to Holly in some way. How will this actually go down?
Sounds like the December 9 episode will start to give us an idea.
Matt Richenthal is the Editor in Chief of TV Fanatic. Follow him on Twitter and on Google+.