Before No Ordinary Family goes on a holiday hiatus in December, the new ABC series will give fans a lot to chew over.
On November 23, for starters, Jim will suddenly lose his power, but not his penchant for crime-fighting.
"He's had a taste of feeling special and making a difference and thinks he can continue fighting crime without his abilities - that puts him in big jeopardy," co-creator Jon Harmon Feldman told TV Guide this week.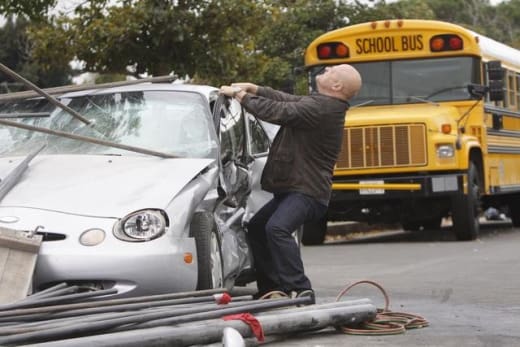 Also on tap over the next couple episodes:
Daphne comes close to learning what King is really doing, but he and his team won't give up without a fight. And a threat, teases Feldman:
"We'll deepen King's relationship with the Watcher [Josh Stewart] and bring a new supervillain into their orbit - someone Jim and Stephanie [Julie Benz] will end up battling."
Matt Richenthal is the Editor in Chief of TV Fanatic. Follow him on Twitter and on Google+.