Hawaii Five-O left fans with quite the cliffhanger on Monday night: arch villain Wo Fat has returned.
Look for this character to play a key role in 2011, while producer Roberto Orci also teases that "McGarrett's going to find out a lot about his family" when new episodes air in January.
"That's a big hint," Orci tells TV Guide. "And he's going to pick up, in a sense, what his father was investigating, and find out potentially, how did that get him killed. Was it deeper than just what you saw in the pilot?"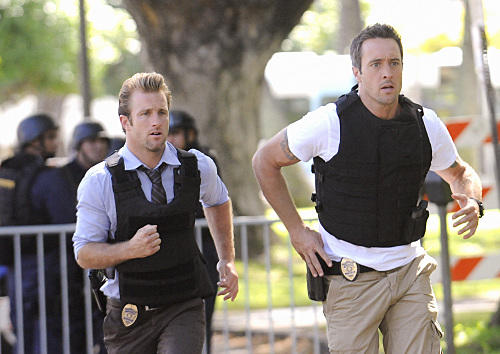 McGarrett won't be the only team member dealing with family drama in the new year.
Look for Rachel, Danno's ex-wife, to make another appearance.
Scott Caan's character will be placed in an awkward spot on an upcoming installment, forced to help Rachel's new husband, Stan, out of a dangerous situation.
The latter will be threatened by a corrupt politician and Danno will have no choice but to come to the rescue of Rachel's new man. Why? It will be the only way to keep Grace safe.
Matt Richenthal is the Editor in Chief of TV Fanatic. Follow him on Twitter and on Google+.