Be extra sure to get your fill of Finn, Rachel and company every week, Glee fans. Because these characters won't be around forever.
In an interview with Australia's Herald Sun, creator Ryan Murphy said the show might look different in a couple years. That's because students will graduate, and actors/actresses will age.
"There's nothing more depressing than a high schooler with a bald spot," Murphy joked.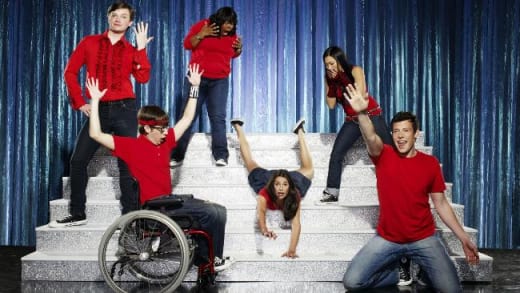 Saying he cast Chord Overstreet as Sam Evans to kick start this process, Murphy said that "every year we're going to populate a new group" in anticipation of characters moving on.
"I think you have to be true to the fact that here is a group of people who come and go in these teachers' lives - they graduate and they're gone," Murphy said." When some of them finish their run at high school it will be very teary episodes. For me it will be particularly tough but a new crop [of actors] will come in."
That's already been the case with Overstreet, Darren Criss and Charice (who will return for the show's Super Bowl episode), most of whom fans seem to have welcomed with open arms.
But this is clearly significant news for the show. Will you keep watching once all the original cast members are gone? Discuss that issue now in our Glee forum.
Matt Richenthal is the Editor in Chief of TV Fanatic. Follow him on Twitter and on Google+.