Are Blair and Dan going to hook up on Gossip Girl?
If you had to choose one burning question the show sent us into its midseason hiatus with, that would be it. Almost everyone thinks they were great in "The Townie," banding together to help Serena. But regarding their romantic prospects, people differ.
So will the producers dare to Dair or not?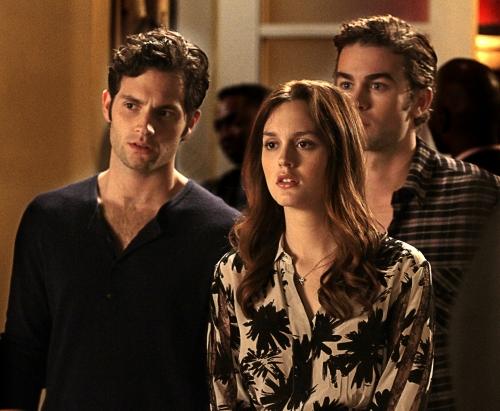 Leighton Meester told E! this: "She has an unexpected friendship with Dan, which has been fun because I like working with Penn. And I can't tell you anything else."
Okay, well, that leaves us pretty much where we started. Do you think it's going to happen, and should Dair become an item? Sound off in our little poll below ...
As for the rumor that Gossip Girl, now in its fourth season, is ending after season six, by virtue of Leighton's recent comment that her contract is up in two years?
Don't hit the panic button yet. Six-year deals are industry standard. In the rare cases that shows actually continue past that, new contracts are typically offered.
Some cast members may be reluctant to come back, but that's the same as anywhere else. And as Leighton said, the CW has been very flexible with the cast.
The network is not ready to give up on the series anytime soon, and if it means more agreements like Taylor Momsen's in the years to come, that's an option.
So is bringing in new blood. The bottom line is that it's too early to speculate that far ahead, but for now, things look to be on track for a fifth season renewal!
Steve Marsi is the Managing Editor of TV Fanatic. Follow him on Google+ or email him here.