Willie Garson is no stranger to primetime television.
He's spent the last two decades guest-starring in show such as Twin Peaks, Ally McBeal and, most famously, as Stanford Blatch on Sex and the City. These days, Garson is playing Mozzie on White Collar, the quirky, paranoid, insightful right hand man to one of televisions hottest con men, Neal Caffrey.
The actor spoke to TV Fanatic this week about his character, his son, and what's to come on this USA hit.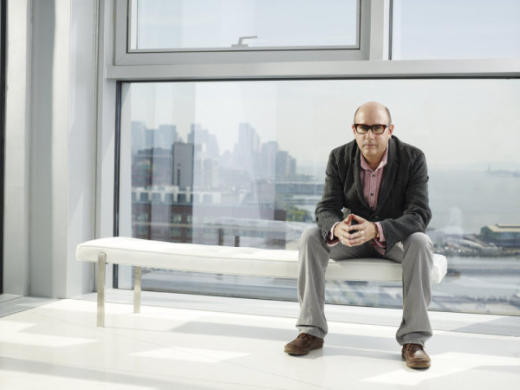 The young boy Mozzie sends to follow Neal is actually your son, Nathan. Did we get a glimpse into to the future of Hollywood's next Matt Bomer? 
"I don't know....maybe? He [Nathan] listened to the director well, I was very impressed."
Is Kate is actually dead?
"You know what we know. We only get the scripts so far in advance... but I can't imagine it... that explosion was pretty legit. Before this last episode [Forging Bonds], we didn't know anything about [Kate]. This episode was learning about this woman that Neal was completely in love with... you can also look for Sara Ellis in many more upcoming episodes."
What can we look forward to with regard to this Vincent Adler character?
 "Adler is a great evil character and good foil for Neal. All the mythology of the music box is tied to Adler, as are the supposed shooting of Mozzie and Kate's death - so that's the road the show is going down right now."
Why do fans love Mozzie so much?
"He's vulnerable, he seems to have everything under control, but he's a bundle of insecurity, just like a normal person."
What is most rewarding to you about playing this part? What attracted you to the role?
"Mozzie is a worker who gets things done. He's not a lazy bum. He can create a task, fulfill one, and it gets done and it's an inspiring feature of this character.... Mozzie never complains no matter what the task, you never hear about it, it just gets done and that's it. It's something I want my kid to learn and look up to."
What attracted you to the White Collar script in the first place?
 "It reminded me of the complex writing that I grew up with in the shows like Columbo, Hawaii Five-O... characters who were deep people... [When I] started reading the character, there was a scene in the pilot that didn't make it to air - about page and a half monologue - riffing on theories, and [I]  loved that somebody put the care into it to make Mozzie and these characters in the way they did."
C. Charles is a TV Fanatic Staff Writer. Follow her on Twitter.