Just as Glee fans adjust to the ideas of a new couple (Puck and Lauren?!?), we have more scoop on the show's key relationships.
What can we expect from Will and a returning Holly Holiday? What about Kurt and Blaine? E! News cornered the men of Glee and inquired about what's on tap in their personal lives...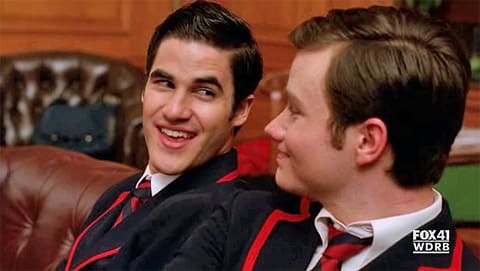 Matthew Morrison: "Carl hasn't been back yet, but you know Gwyneth Paltrow is coming back and I think her and I are going to get a little loving going on. So it'll be my chance to show Emma up a little bit. Make her a little jealous because she's been making me really jealous lately."
Darren Criss: "There's going to be some fun things. Every day Chris [Colfer] and I are both equally curious to see what's going to happen between the two of those guys. We're definitely going to start seeing some layers to the two of them. The pink elephant in the room will finally be addressed, let's put it that way."
Kevin McHale, on Valentine's Day episode: "[Artie] is with Brittany and it's a very fun and cute episode. We get to do a lot of fun numbers. This number I get to do, I can't say [what it is] but I'm very, very excited to do it. There's slow motion! I love slow motion."
Read the full article at the official E! site.
Matt Richenthal is the Editor in Chief of TV Fanatic. Follow him on Twitter and on Google+.