Glee will kick off its much-baleyhooed Super Bowl episode with an elaborate Cheerios' dance number, as producers have admitted their goal is to pique the interest of the many men who tuned in for the game.
But, have no fear, ladies: you'll soon get your revenge.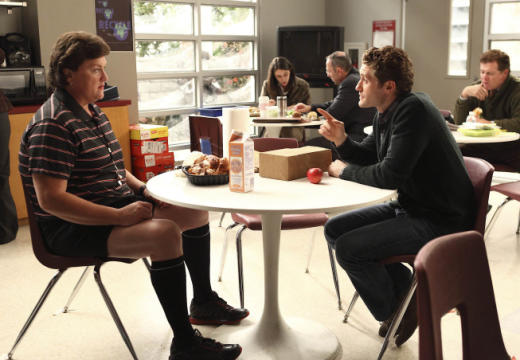 Speaking to Access Hollywood this week, Matthew Morrison previewed an upcoming scene in which Lauren (Ashley Fink) sings for the first time. He teases:
"We did this thing where, one of the characters is singing for the first time... and in order to get over their nerves, they have to see people in their underwear to make them feel better, more confident."
These people will include pretty much every male member of New Directions, as Morrison says he sometimes can't believe how far Glee is permitted to go.
"I think this show is gonna be racier... the writers on our show constantly try to push the boundaries."