We don't know if they'll be sitting in a tree, but two characters on The Vampire Diaries will soon be k-i-s-s-i-n-g.
But don't scream in delight too loudly, Delena Shippers: the pair in question will be Jeremy and Bonnie.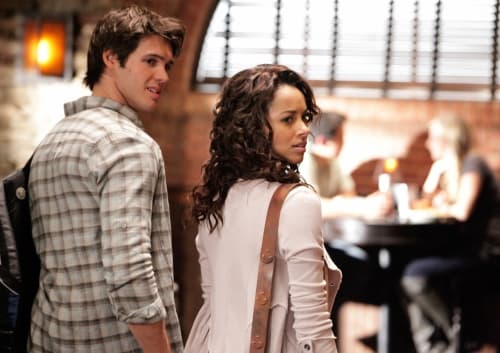 Coming soon: Jonnie on the spot!
According to Michael Ausiello, the long-time acquaintances will finally take their relationship to the next level by swapping spit in late February or early March. But that's not all:
Around this same time, the TV Line Founder reports, Elena will decide to sacrifice herself to Klaus. Who will take on that key role? It's yet to be decided.
Matt Richenthal is the Editor in Chief of TV Fanatic. Follow him on Twitter and on Google+.