Throughout most of this season on The Vampire Diaries, Elena has been talking about sacrificing herself to Klaus in order to protect her loved ones.
But might another member of the Gilbert family actually take this ultimate step instead? In previewing what lies ahead for Jeremy Gilbert, Steven R. McQueen tells Zap2It:
"I'm just not willing to lose anyone else, so I'm willing to sacrifice myself to dig her out of that ditch. But it ends up backfiring."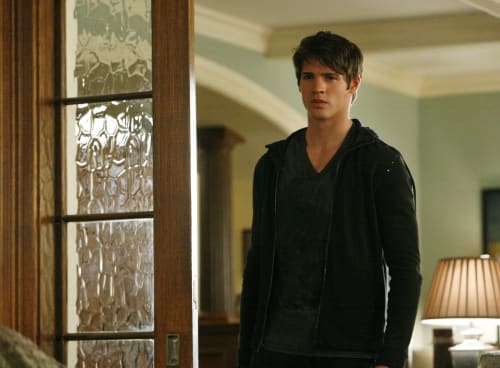 What ends up backfiring?!? We'll need to wait for new episodes to find out. Below, the actor speaks on where his character is at these days in one of the show's burgeoning love triangles.
On the arrival of Luka to Mystic Falls: It "definitely ups the stakes and makes Jeremy want to fight for Bonnie's affection that much more."
On whether Jeremy will delve into Luka's past
: "Jeremy's always trying to get to the bottom of what's going on."
On his relationship with Elena: "Jeremy's involved in this whole situation whether Elena likes it or not. That does cause a little bit of conflict between them but it also causes them to get closer because they have less secrets and they're both kind of in the loop an in the same boat, kind of."
For more a detailed look at what's ahead, visit our Vampire Diaries spoilers section today!