As House fans prepare for this Monday's devastating episode, producer Greg Yaitanes would also like to get fans excited about the show's most ambitious installment to date.
It will take place in a few weeks, and it will feature dream sequences, dance numbers, a country western-theme and vital Huddy developments. Please explain, Greg: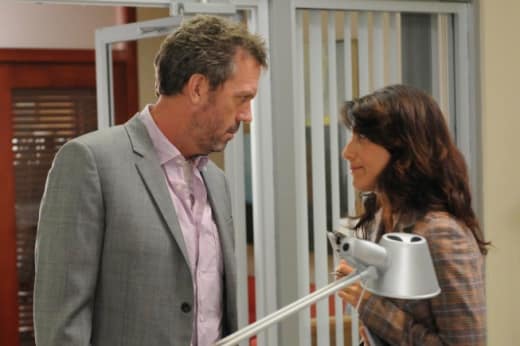 "The story of what [the team is] going through is being told in [the dreams] throughout the episode," he tells Entertainment Weekly. "It just allowed us to [tell the] message of this great story between them and let the fans participate in a new way."
Sounds as ambiguous as it does intriguing.
"If you're enjoying [the Huddy]  storyline, this is going to be a very important episode," he teases. "I think people will love or hate us for it, but I just think there's some incredible work there that was done. Liz [Friedman] wrote an amazing script, and I think everybody really shines in a big way."