Glee offered up its take on drinking and bisexuality this week, airing an episode that seemed to wink at its own moralizing.
But look for the show to get a lot darker around season finale time, as TV Line has a warning for viewers: the Grim Reaper is coming to town!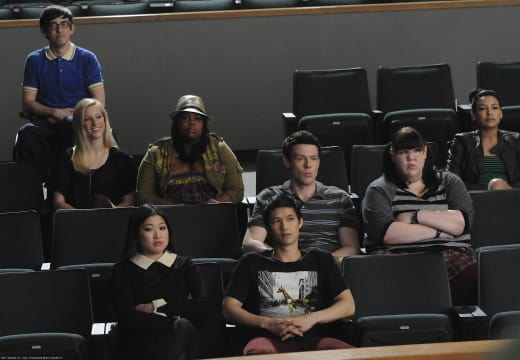 Teases Michael Ausiello: Someone will sing their swan song just prior to [Regionals]. And to say the tragedy has a significant impact on the long-awaited event is big freakin' understatement.
WHOA. To whom might this refer? Our best guesses: Carl or Burt. Visit our Glee forum now to sound off yourself on this pressing question!