Last night on The Bachelor saw four women punch their tickets to hometown dates. Who's taking Brad home to meet the family and who's just going there solo?
Four dates - three of the one-on-one variety and one of the three-on-one variety - would help Brad determine that, and the results were more or less predictable.
The first one-on-one went to fan favorite Emily. After another helicopter tour of the island and a romantic dinner on the beach, Brad finally opened up to her. A bit.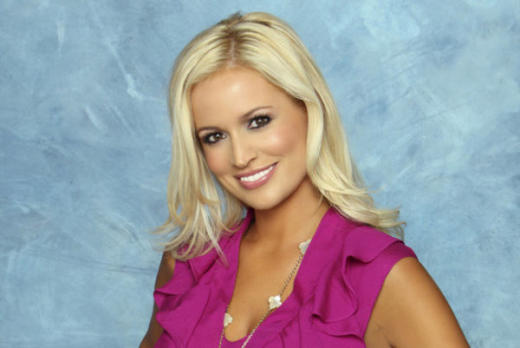 No roses were to be given out on any of these one-on-ones, but Brad broke some rules and flat out told Emily she would be safe at the next rose ceremony.
He also asked repeatedly, and politely, if he could meet her daughter, which was about as much as we've seen Brad emote all season long. Think she wins?
The Bachelor spoilers have something to say about that if you're curious, and if you believe certain online sources. But her odds look better by the week.
The next date goes to mortician Shawntel. They ride bikes, go to a farmers market to get food for a picnic before having a beachfront dinner in Anguilla.
Shawntel continues to fly under the radar, good enough to keep surviving in this game but probably not forging the love connection to win the final rose.
The last individual date goes to Britt, and after they board yacht which takes them to a bay, where they go cliff jumping and the like, he cuts her loose!
Brad is all about breaking rules this week. A little boat comes to pick her up from the yacht, and she goes to pack her bags in front of the other ladies.
On the group date, Chantal, Michelle and Ashley pose with Brad in red bikinis for a photo shoot done for Sports Illustrated ... which is released today!
Talk about cross promotions. This offers the best drama of the episode as Ashley gets a rose, Michelle goes crazy trying to maul Brad and Chantal cries.
There was also some quality misdirection here on behalf of the producers, whose promos made it out to seem like this was the final three of the season.
Michelle gets the boot at the rose ceremony, but rather than throwing a fit like one might expect, just gets in the limo, and lays down. The end. See ya.
What did you think of last night's The Bachelor? Do you think Brad made the right decisions? Who do you think is the favorite among his final four?
Steve Marsi is the Managing Editor of TV Fanatic. Follow him on Google+ or email him here.