Following one of the most impressive performance nights in years, American Idol served of a genuine shocker tonight.
First, Thia Megia and Casey Abrams found themselves in the bottom three along with Stefano Langone. Once Megia was sent back to the safe zone, it came down to the latter wild card entry and the former unique crooner, who has taken more risks than any contestant to date.
But they appeared to fail Casey this week, as Ryan announced he had been voted out.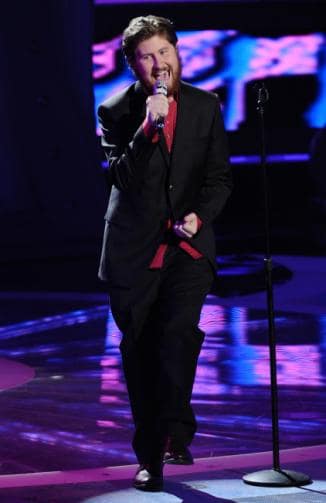 Hoping to remain alive, Casey brought back his original audition song, "I Don't Need No Doctor." But Abrams only made it through a few lines when Randy Jackson stopped him... because the panel voted to save him!
Two finalists will be eliminated next week, as Jennifer Lopez tole the stunned Casey: "We just want you to get back to being the musician that you are. No more antics... You deserve to be here."
Think Casey were deserving of the judges' save? Sound off now!
Matt Richenthal is the Editor in Chief of TV Fanatic. Follow him on Twitter and on Google+.