NBC has found a beautiful nemesis for Adrianne Palicki.
Elizabeth Hurley has been cast on the network's upcoming remake of Wonder Woman, coming on board the series as the head of a pharmaceutical company.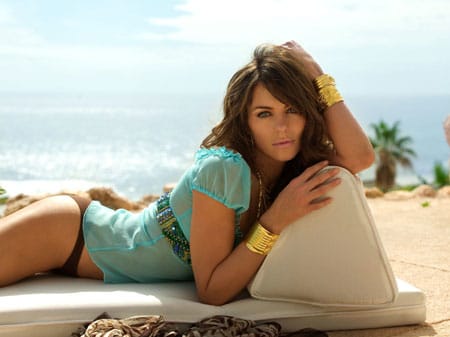 The British beauty will be listed as a guest star on the David E. Kelley drama and her character will be aiming to create a drug that makes people stronger.
Tweeted Hurley today: "Thrilled to be doing the NBC pilot Wonder Woman. I'll be playing the evil villain. Can't wait."