Justified just keeps getting better and better, with the latest episode earning a perfect rating from our critic, while also making it clear that Margo Martindale needs an Emmy for her role as Mags Bennett.
FX has rewarded the drama by already announcing its third season renewal.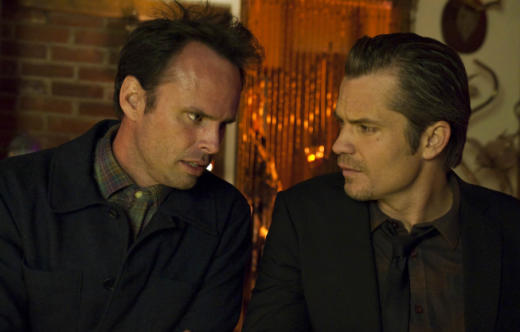 But how will season two wrap up? Producer Graham Yost offered the following finale tease to TV Line:
There are a few big questions left up in the air, both in Raylan's personal life and his professional life. This season was about two things, the first being second chances. Raylan gets a second chance with his wife and Boyd gets a second chance at not being a criminal. But the season was also about this feud. It's a big part of the culture in Appalachia. So we wanted to play out the feud between the Bennet clan and the Givens clan, and that does resolve itself in the finale.