The CW has not made an official announcement, but we'd be shocked if Nikita was not picked up for a second season.
We're not the only ones, apparently.
Showrunner Craig Silverstein tells TV Line he's "feeling good" about his series' odds of renewal and is planning a season finale that will "carry into season two."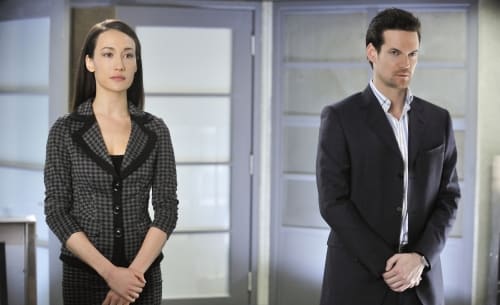 Regarding the concluding May 12 episode, Silverstein says it "is going to shake things up [outside of Division]. You will see a broader, on-the-road type of thing emerge... Questions will be answered, but new ones are asked. There is some resolution, but things are not tied up. Everything shifts at the end."
As for this revealing trailer? Fans will have to tune in this spring and see what it means.