At the Chicago Comic & Entertainment Expo, the cast of The Walking Dead teased an exciting possibility: Stephen King may write a season two episode of this AMC smash.
Having adapted two of the author's books into movies - The Green Mile and The Mist - producer Frank Darabont has a long-standing relationship with the ironic writer.
Among other season two spoilers/tidbits revealed during the panel discussion held at The IGN Theatre: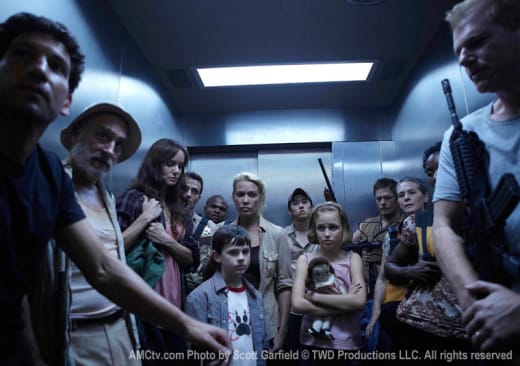 Laurie Holden said Andrea will deal with the aftermath of her suicide plan on the first season finale: "[Andrea] will be at rock bottom. She will not make it easy on Dale for saving her life from the events in the CDC... She's trying to find her feet again, [and] finds herself set to avenge her sister's death." 
Said Jon Bernthal of Shane's relationship with Lori and Carl: it will being out "the best and worst" in him.
For fans of the graphic novel, Holden implied that Tyreese, Michonne and The Governor will likely make their presence felt in some way.