When The Walking Dead returns to AMC, what will viewers have to look forward to on the most-watched drama in cable history?
Simply put, some "challenging, dark shit," executive producer Frank Darabont told reporters at this weekend's PaleyFest. He added that season two will picked up exactly where season one concluded because he wants his characters in a "reactive phase."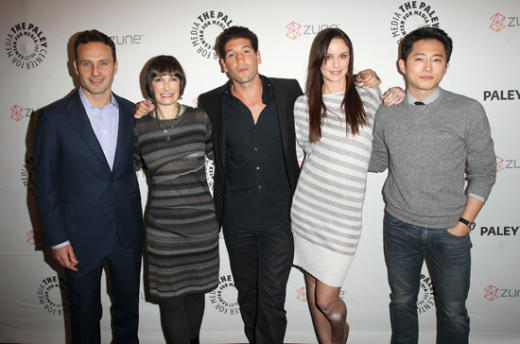 As for other season two spoilers...
The triangle between Rick, Lori and Shane (Jon Bernthal) will test loyalties within the camp.
On top of zombies, character will contend with contaminated water, a lack of medicine and various explosions.
Yes, we'll find out what Jenner whispered to Rick.
The group will visit a prison at some point.
If you can believe it, there will be even more gore than we saw on season one.