It looks like Joey McIntyre has the right stuff for a key guest-starring gig on Psych.
The New Kid on the Block has been cast on season six of the USA hit. He'll portray a member of the Santa Barbara Police Department, according to Entertainment Weekly.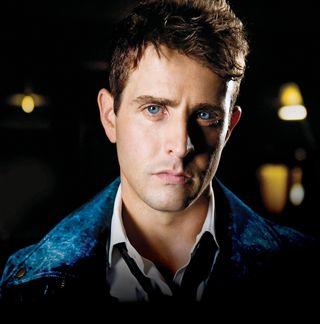 McIntyre's cop will be suspected by Shawn and Gus of living a double life. The duo will believe he's also "The Mantis," a masked vigilante/superhero who has been taking down a drug syndicate.
McIntyre previously appeared on Boston Public and joins Donnie Wahlberg (Blue Bloods) as another member of this singing group to land a high-profile acting job.