All is now good between Ryan Murphy and Kings of Leon. At least the Glee creator hopes that's the case.
A few days after Elton John referred to this band as "assholes" for its refusal to allow Glee to include its hit "Use Somebody" on an episode, Murphy released a statement hoping to end the feud.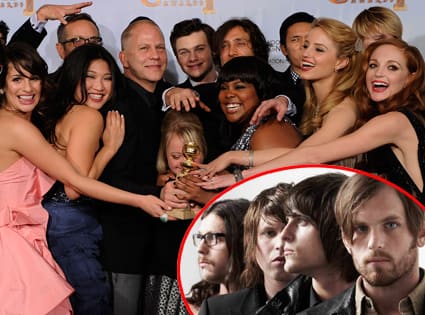 "I support artists and what they choose to do... I think Kings of Leon are cool as shit," he wrote." The Foo Fighters are brilliant. We'd love to do one [of] their songs, if they were ever interested. But if it's not their thing, then OK. I personally wish them luck, will still listen to their music."
Did he learn a lesson from this whole debacle? Yes.
"Don't say f**k you to someone in the press," Murphy said.
Matt Richenthal is the Editor in Chief of TV Fanatic. Follow him on Twitter and on Google+.