Everything is about to come full circle for Dean Winchester. Full, bloody circle, that is.
On the two-hour, May 20 season finale of Supernatural, producer Sera Gamble tells Entertainment Weekly that the first half of the episode will focus on Dean and his journey.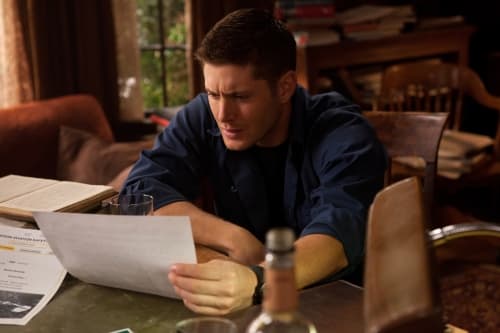 "He started this season completely out of the hunting life, and he has a lot of fears about the worst version of himself in that situation - who he could turn into and the bad he could do to other people," she says, adding:
"There's a reason he has so few people in his life, and it's because he has a lot of fears about what he could bring into their lives, what he could do to them. He has to face that in this episode... We look at those issues through a Supernatural lens, which is fun because then they get really bloody."
And that's why we keep coming back for more, isn't it, fans?