Scotty McCreery and Lauren Alaina will take the stage tonight for an all-country American Idol finale that pits two very young singers against each other; combined, they are only 34 years old.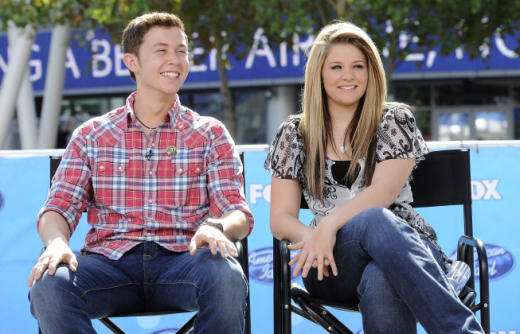 What can viewers expect from these two, aside from three songs apiece?
Carrie Underwood has selected a single for Lauren, while George Strait has done the same for Scotty.
The other two tracks will be chosen by the producers and by the contestants themselves, who pick their favorite from the season.
The Edge and Bono will perform on tomorrow night's results show, but not with U2. Instead, they'll be hyping the June 14 opening of the controversial Broadway production Spider-Man: Turn off the Dark.
We'll rundown tonight's performances first thing in the morning, but it's not too soon to chime in: Who do you think will win?
Matt Richenthal is the Editor in Chief of TV Fanatic. Follow him on Twitter and on Google+.