It was a killer episode of Breakout Kings as every character stepped up their game and there was more than one big reveal.
"Paid in Full" gave us one of the most chilling escapees since T-Bag.
Virgil Downing was a a man of few words. A very scary man. Like any hitman, he performed his job with cold, steady dedication. But having bad information and then killing the wrong man shook him, if only that it showed a lack of professionalism.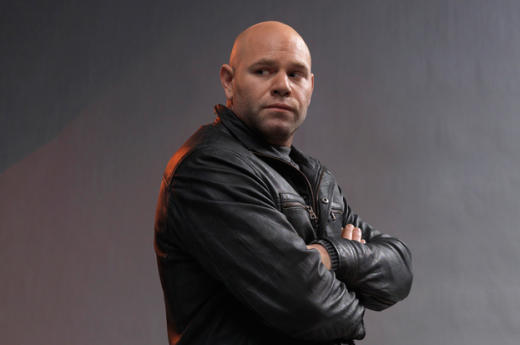 Everyone who knew about Virgil Downing was most upset not by the amount of people he'd murdered but that he once took a job to kill a dog. In this jaded world of cops and cons, killing the dog was what got their attention.
The episode started off with Shea learning that Ray was no longer a Marshal. I'd say that with Shea's paranoia, he was the most dangerous con to have that information and he couldn't let it go. 
He eventually confronted Ray, who had no choice but to come clean but not without immediately going on the defensive. 
As Erica called him out for looking down his nose at them when he's just another con himself, Ray quickly countered by rehashing all of their crimes. Ray seemed to feel that because he stole the money for his daughter, it somehow elevated him from the rest of the group. Honestly, I didn't agree.  I've always thought that stealing the money to buy his daughter a car was just plain dumb but his circumstances have given him power over the team just the same.
The second revelation of the night was when Ray divulged Lloyd's crime. He sold prescriptions to pay off his gambling debts and an 18 year old girl committed suicide using his pills. Lloyd got 25 years for his crime. 
I was impressed that Lloyd took responsibility for his actions and looked utterly ashamed when it was revealed. For all of Lloyd's weaknesses and flaws, I considered his admission a moment of substance.
And finally, Charlie told everyone about his congenital heart defect, thus proving that every member needs this team to work.  Everyone here wants a do over, albeit for different reasons. 
A frightening killer, a compelling story, and lots of character background made this one of the best Breakout Kings of the season.
C. Orlando is a TV Fanatic Staff Writer. Follow her on Twitter.