The creators of Cougar Town have finally given in.
Following a season's worth of jokes about their sitcom's title, Bill Lawrence and Kevin Biegel spent the morning semi-seriously Tweeting about finally changing the name of the show for the upcoming third season.
According to Lawrence, the series was originally pitched as a "campy show about a woman re-entering the world" after a divorce; but now it has evolved more into a comedy about "adult relationships and drinking."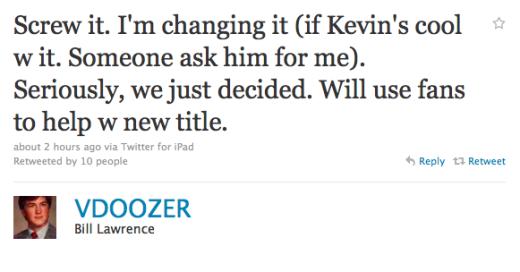 You heard the man, Fanatics! Sound off with your own suggestions and vote on our options below: