United States of Tara Review: "Bryce Will Play" 05/23/2011
Matt Richenthal at .
Bryce came out to play on United States of Tara this week, and the results were entertaining, dark and, for Dr. Hatteras, quite dangerous.
Indeed, Tara's latest alter couldn't be more different than any of her previous personalities... considering this one actually wants to do them in, not work with them to make Tara's life easier.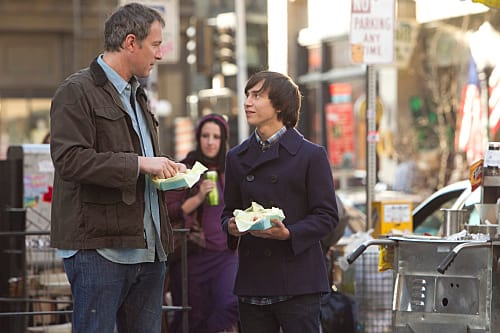 A week after killing Chicken, Bryce took aim at Shoshannah and Gimme on "Bryce Will Play," while Hatteras did all he could to control this alter. But it's clear the doctor is way out of his league here.
It took a few episodes for Eddie Izzard's character to make an impression, but he's officially become a fantastic addition to the cast. If we never see him again, it's hard to think of a more fascinating way for Hatteras to make an exit.
I really thought he was gonna die, didn't you? That may have taken things too far, as Kate and Charmaine would have had no choice but to actually turn Bryce/Tara in, but it also would have upped the stakes as much as possible for the end of the season.
Perhaps he was also best left alive, though, merely for the eerie line that concluded the tense episode. The man is now a believer in D.I.D., as Bryce gave him no choice. Great, suspenseful stuff all around. I can't wait to see what happens next.
While such alarming events were unfolding in Kansas, Max and Marshall engaged in their own lively debate in New York City. I've really enjoyed the focus on this relationship over the last few episodes, as it's given John Corbett a chance to shine while also asking a reasonable question: Why has Max stuck around?
Is it possible he can be a good, loyal man - and also a wimp? That's pretty much what Marshall's film stated, that his dad has denied himself a better life in the name of caring for Tara. It's not hard to see why Max would be offended by this notion. He doesn't want anyone, let alone his son, to imply the best life possible does NOT include his family.
It's an interesting struggle and just another layer to what is quickly becoming one of my favorite seasons of any series in recent memory.
Matt Richenthal is the Editor in Chief of TV Fanatic. Follow him on Twitter and on Google+.