"I love that moment," Private Practice creator Shonda Rhimes on Addison's epiphany
What was Addison thinking? That question has been debated at length by Private Practice fans following her surprising move at the end of the fourth season finale.
In an effort to take us inside Addy's brain at that moment, Shonda tells TV Line's Matt Mitovich that while part of her wanted to walk away, she did the opposite.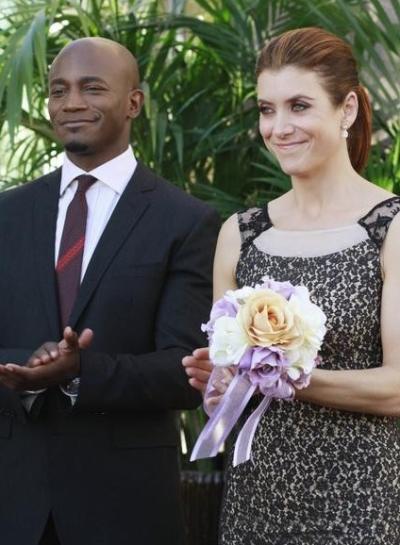 "She has walked past Violet, who is at the airport running away from her possibilities, and she's walked past Naomi, who is heading toward new possibilities [with fiancé Fife]…. She's realizing that everybody is just walking away – and that's not her.
Addison "could walk away from everything," Rhimes adds, "or she could actually go back to the things that she loves, which are her job and Sam. That's what she says at the beginning [of the episode], that [living for her job] is her thing."
"So without that, who is she? She stays true to who she is by going back."
Follow this link to read TV Line's full report from Shonda.
Steve Marsi is the Managing Editor of TV Fanatic. Follow him on Google+ or email him here.