She already sort of got with him before her odd request killed the mood, but will Charlie (or should we say Ivy) hook up with Dan for real next season on Gossip Girl?
That's one of many questions surrounding new series regular Kaylee DeFer.
While Ivy, who was Charlie before we knew she was Ivy, wasn't who she made herself out to be, the producers certainly made sure we saw her chemistry with Dan.
So what are the prospects for a more sustained go-around next season?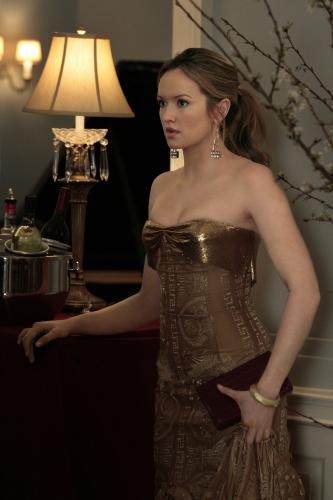 "They've been pointing me at Dan, so… maybe I'll stay with him," Kaylee mused to TV Line's Matt Mitovich. "The girls on the show tend to bop around [from guy to guy]."
"But maybe I'm the only faithful one?"
Romance aside, DeFer says that there will be "all sorts of drama boiling" at the hands of Ivy, hired by Carol to pose as Serena's cousin, as revealed in the Season 4 finale.
Will the truth come out? Will the real Charlie come forward? Would you like to see Ivy with Dan, or have you still not given up hope for Dair - or Derena - just yet?
Sound off on this new character's possibilities by leaving a comment ...
Steve Marsi is the Managing Editor of TV Fanatic. Follow him on Google+ or email him here.