One of the most-talked about pilots of the 2011-12 development season may not even make it to air. Wonder Woman's future on NBC is considered murky at best.
The old saw about any publicity being good publicity may not apply to TV pilot season. Wonder Woman garnered major buzz, but a lot of that buzz wasn't glowing.
Here's a list of reasons why the David E. Kelley project may not be picked up: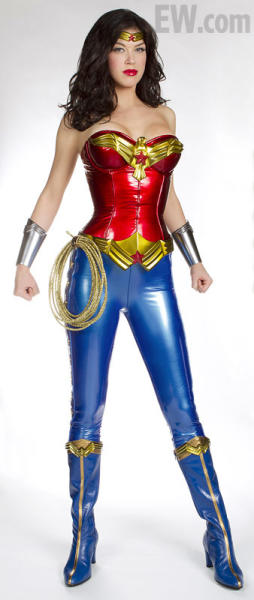 Audiences take superheroes seriously, making the kitschy WW a harder sell.
Back in the day, a female superhero was a novel concept. Not any longer.
Fans seemed to dislike the costume worn by Adrianne Palicki.
Test screenings garnered mixed-to-negative reviews.
TV remakes have a mediocre track record.
Nevertheless, it's got big name recognition going for it, and one of new NBC chairman Bob Greenblatt's first moves was to order this pilot, so who knows.
A decision is expected this week or next. What do you think? Should the network green-light Wonder Woman or look in a different direction this fall?
UPDATE: The answer to our headline question is NO. NBC has officially chosen not to pick up the series.
Steve Marsi is the Managing Editor of TV Fanatic. Follow him on Google+ or email him here.