After two hours of Falling Skies, this is what we know:
Skitters have four legs; Mechs have two.
The aliens have harnessed a handful of kids, including Tom Mason's son.
Tom and Anne are just friends... at the moment.
John Pope is a sarcastic intellectual who dabbles in kidnapping.
Will these impressions and facts change over the course of this TNT drama's first season?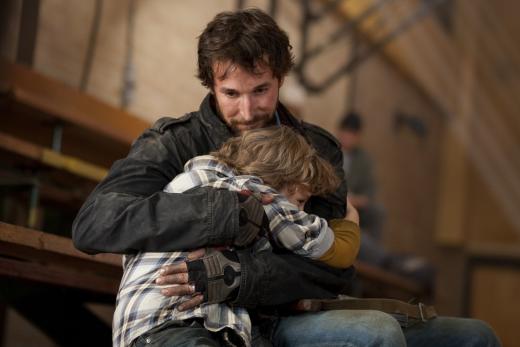 "At the end of the season, we leave these characters having to radically redefine what they thought was happening the entire time," Noah Wyle told TV Line in response to that topic.
The star also said children, including one of his sons, won't always be used as slave labor by the aliens.
At some point, the kids will be "used as a deterring force," he teased. "That creates an ethical dilemma as to whether or not we're going to shoot them."
For more from Wyle and other Falling Skies cast members, head over to TV Line.