We all know Martin Short can do comedy.
But How I Met Your Mother creator Carter Bays says he was sold on the actor as Marshall's new boss due to Short's dramatic turn on Damages last year.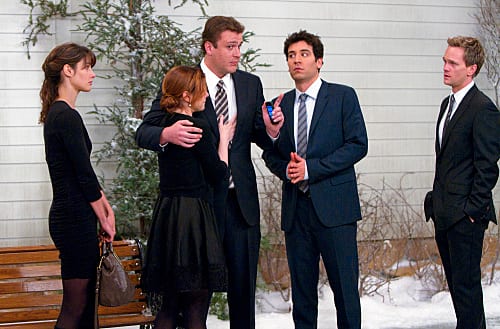 "[His character] is going to be funny, but there is going to be some more serious stuff, too, since we deal with the full spectrum of human emotion on our show," Bays tells Entertainment Weekly. "And Martin Short is such a diverse talent."
Short will debut on the September 19 (one-hour!) premiere.
Bays bills the upcoming season as "a new chapter for all the characters" and explains why:
Marshall will start this new job.
There will b a renewed focus on Barney and Robin.
Nazanin Boniadi will return as Nora.
Robin will react in heartbreaking fashion to the Canucks losing the Stanley Cup this year.