We're just days away from the second season premiere of Pretty Little Liars.
What should fans expect from episodes that kick off on June 14? While a few clips have offered a bit of insight, creator Marlene King is here to walk viewers through the most significant developments ahead.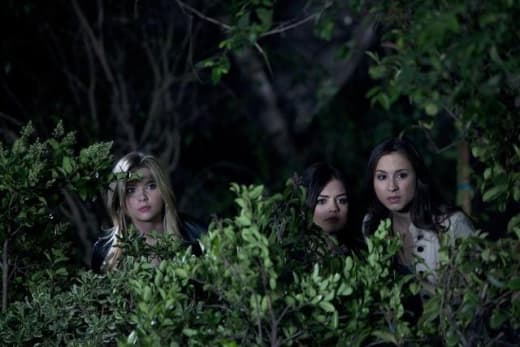 Here is a rundown of what she told TV Guide:
What's the deal with Jason? During the premiere, Jenna and Garret will mention Alison's brother. "A lot of the summer season is built around what is the Jason thing, how are Jenna and Garrett involved and how does it involve the PLLs," King says. We'll soon meet Jason, played by Drew Van Acker.
More new characters.
"Lucas sets his eyes on someone, and it's not Hanna, so that's a new person coming into Rosewood," King says. "There's also a great storyline with Hanna's mom and dad. Hanna's dad comes back because he's concerned that she's winding up on the front page of the Rosewood Observer.
As for Ezra and Aria... It will be "even harder" for these two with Ezra teaching someplace else, King teases. Aside from the already-previewed love triangle, Aria will also have a new suitor. Says King: "It's someone that you really don't expect it to be, someone you've met, but you're going to re-meet."
Background on Caleb: "We find out more about why he came to Rosewood, what he left behind and more about his birth mother," King says. We also meet Caleb's foster mother. Don't expect to like her.
Enough intrigue for you? Return to TV Fanatic the moment the season two premiere concludes for a detailed review!
Matt Richenthal is the Editor in Chief of TV Fanatic. Follow him on Twitter and on Google+.