And we're down to 20.
So You Think You Can Dance named its finalists last night, during a busy two-hour episode that featured a number of routines. In the end, the following hopefuls were left standing: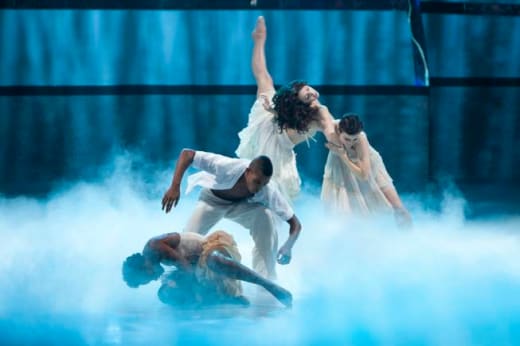 Alexander Fost, 21, Pasadena, Calif.: Contemporary
Ashley Rich, 22, Emeryville, Calif.: Contemporary
Caitlynn Lawson, 18, Moses Lake, Wash.: Contemporary
Christopher Koehl, 21, Garland, Texas: Hip-hop
Clarice Ordaz, 19, Whittier, Calif.: Jazz
Iveta Lukosiute, 30, New York City: Ballroom,
Jess Leprotto, 18, Little Falls, N.J.: Musical theater
Jordan Casanova, 18, Chino Hills, Calif.: Jazz
Marko Germar, Jazz, 22, Canoga Park, Calif.: Jazz
Melanie Moore, 19, New York, N.Y.: Contemporary
Miranda Maleski, 19, North Hollywood, Calif.: Contemporary
Missy Morelli, 19, Studio City, Calif.: Jazz
Mitchell Kelly, 20, Atlanta: Contemporary,
Nick Young, 19, Franklin, Wisc.: Tap
Ricky Jaime, 18, Tampa, Fla.: Contemporary,
Robert Taylor Jr., 30, Brooklyn, N.Y.: Hip-hop
Ryan Ramirez, 19, Morgan Hill, Calif.: Contemporary
Sasha Mallory, 23, Bakersfield, Calif.: Contemporary
Tadd Gadduang, 25, West Valley, Utah: Street
Wadi Jones, 24, Ossining, N.Y.: Breaking
Read my full recap of the evening HERE!