Simply put, The Bachelorette delivered an all-time episode last night.
If you're a fan of the show, you watch half-hoping for tears flowing and drama blowing. But this was unlike anything you've seen on the ABC dating show before.
The way that sleazy Bentley manipulated Ashley and delighted in doing so made for mixed feelings. On one hand, this is trashy reality TV at its absolute zenith.
On the other hand, Ashley in particular is a genuine person as reality stars go. You don't like to see things like this happen to those you love, and we love her.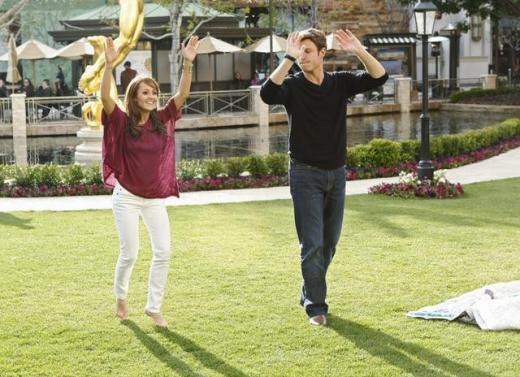 Unfortunately for Ashley, this lighter moment was one of the few last night.
Unlike some of the past contestants that the producers have tried to make appear sinister, Bentley Williams was genuinely sinister. How could he not be?
This is a game to him. He pretty much said so with every opportunity, and made it quite clear he was competing for Ashley, but only for the heck of it.
Sure, there might be some editing involved, but the fact that she has to sit back and watch this episode along with the rest of America is pretty sad.
So what did he say and do that was SO bad last night?
Follow this link for a full recap of The Bachelorette ...
Steve Marsi is the Managing Editor of TV Fanatic. Follow him on Google+ or email him here.