Bruno Heller has our brains churning.
Soon after his show's shocking season finale, The Mentalist creator questioned whether or not Patrick Jane actually killed Red John.
Now, in a new interview with TV Guide, Heller once again hints that there's still someone out there plotting, scheming, looking to screw over Jane.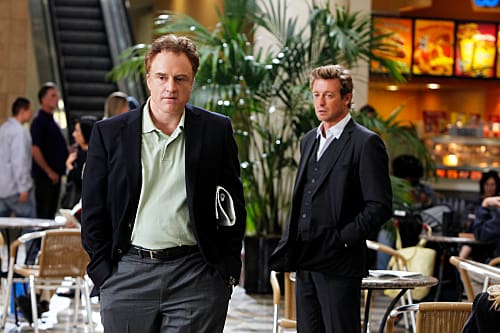 When The Mentalist returns in September, Patrick won't be able to use self-defense as a motive because, Heller says...
"Not only is there no cell phone with any calls from an FBI Agent named O'Loughlin, but no gun will be found [by the police]. Within five minutes of the season-opener, Jane is in jail for homicide with no way out. And he and Lisbon, to some extent, start questioning his sanity."
Well, that would be a defense, too.
Matt Richenthal is the Editor in Chief of TV Fanatic. Follow him on Twitter and on Google+.