Psych is headed to Comic-Con.
The USA series will premiere season six some time this fall, and it will give its "niche audience," as described by star James Roday in an interview with Entertainment Weekly, a glimpse at various scenes from upcoming episodes this week in San Diego.
TV Fanatic will be on hand at the event, so submit any questions you have for the cast now!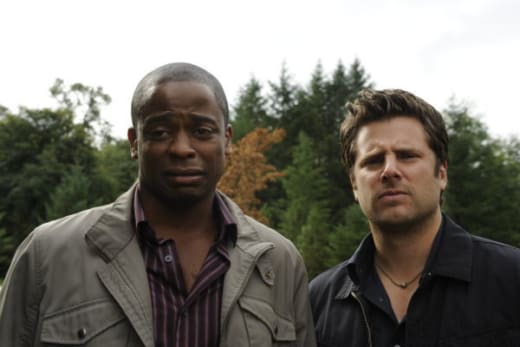 Prior to his Comic-Con dish, though, Roday has revealed the following teasers about what's on tap:
There will be a vampire episode, a superhero episode, a baseball episode and an episode that takes place inside a mental institution.
William Shatner, Molly Ringwald and Danny Glover will all guest star.
Cary Elwes will return as Despereaux.
Gus will get a love interest: "Gus keeps trying to get anything going now that everybody's starting to pair off instead of him. It kind of becomes a sub-theme of the season... yes, eventually he's going to get his. We're just making him suffer as long as humanly possible."
Read the full interview with Roday at EW now.
Matt Richenthal is the Editor in Chief of TV Fanatic. Follow him on Twitter and on Google+.