Complications are reportedly ahead on The Good Wife.
But Robert King kept something very simple in a recent chat with William Keck of TV Guide Magazine: "We're pushing the envelope sexually," said the show's co-creator, specifically citing Diane as a character who may in the bedroom.
With whom? No word yet about Gary Cole reprising his role as Kurt McVeigh.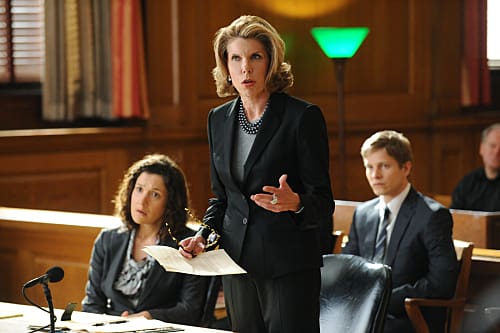 Season three of The Good Wife will also feature Zach assisting his mom at work, and an insurance company lawsuit involving Lisa Edelstein's Celeste.
For more from Keck, check out his latest column now.